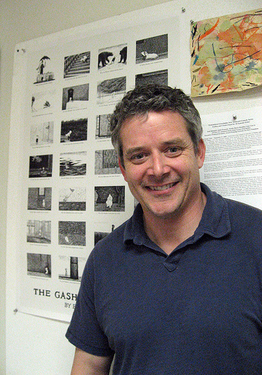 Steve Tompkins is an American television writer. He has worked on such television shows such as The Critic, In Living Color, Entourage, and Bernie Mac and The Knights of Prosperity. He had also worked on The Simpsons for its seventh and eighth seasons. After leaving, he co-created The PJs with Larry Wilmore and Eddie Murphy.
He was the executive producer on Fanboy and Chum Chum and provides the voice of Janitor Poopatine. Along with Michael Caine, they're the only writers that worked on both seasons.
Episodes Written
Season 1:
Season 2:
Ad blocker interference detected!
Wikia is a free-to-use site that makes money from advertising. We have a modified experience for viewers using ad blockers

Wikia is not accessible if you've made further modifications. Remove the custom ad blocker rule(s) and the page will load as expected.