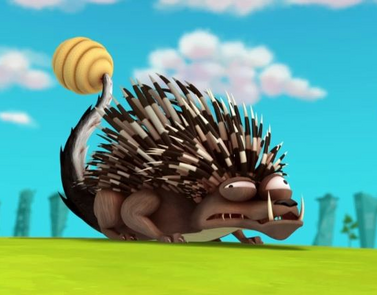 (The )Scooter(/Rattleskunkupine) is Fanboy and Chum Chum's pet Rattleskunkupine. He is a hybrid between a rattlesnake, a skunk, and a porcupine. In the only episode he appeared in, Rattleskunkupine!, the residents of Galaxy Hills saw him as a monster. Oz claimed that he had previously come across Scooter in the desert, the tundra, and the Amazon jungle. Scooter is portrayed as loving food, and Oz planned to capture Scooter so he can get his food back.
Ad blocker interference detected!
Wikia is a free-to-use site that makes money from advertising. We have a modified experience for viewers using ad blockers

Wikia is not accessible if you've made further modifications. Remove the custom ad blocker rule(s) and the page will load as expected.