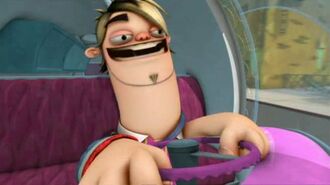 Boog's Song (You're Boppin')

Episode

Genre

Garage Pop

Characters

Sung By

Previous Song

Next Song
Boog's Song (You're Boppin') is a song from The Frosty Bus from Fanboy and Chum Chum season 1. It's a jingle that Boog made up while driving the Frosty Bus.
Lyrics
Well, you know I got to stop you
And then I'm gonna bop it
That's why I'm so popular
Cause I'm the king of bopping you all
Bop boppin', no, I can't stop, yo bop boppin'
Your eyes will be poppin' oh yeah
Bob boppin', ooh I got to bop a lot
Trivia
This is the first song where Boog sings about bopping people.
Ad blocker interference detected!
Wikia is a free-to-use site that makes money from advertising. We have a modified experience for viewers using ad blockers

Wikia is not accessible if you've made further modifications. Remove the custom ad blocker rule(s) and the page will load as expected.